The reasons why China's growth rate has slowed are well understood.
Chief among them is Xi's hard-line zero-COVID policy, which has led to an almost continuous rolling lockdown of China's major cities and industrial hubs. In the second quarter, Shanghai's prolonged lockdown was a major factor in the economy's stagnation.
The real estate crisis, triggered by Beijing's imposition of hard limits on the influence of real estate developers, has led to an implosion of developers, a wave of debt defaults and a collapse in house prices and sales.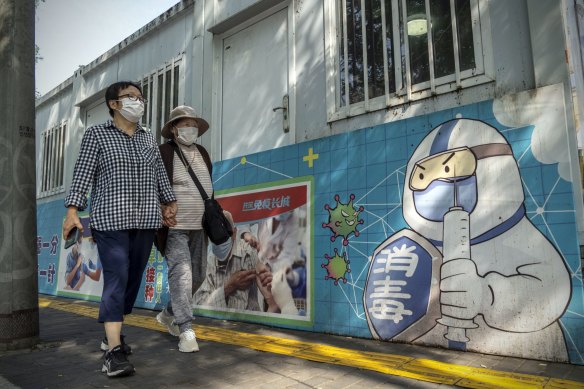 There are spillovers to other sectors that rely on the real estate sector and a widespread revolt from mortgagors who had borrowed to finance the purchase of apartments before they were built and are now in debt but not apartments. Local governments that rely on real estate sales for much of their income are also becoming stressed.
A centrally-driven increase in state-owned bank lending — the major Chinese banks have lent more than 20 percent so far this year — appears to have failed to offset the impact of COVID policy and real estate market distress.
Xi's crackdown on technology companies – fintechs, education and ride-share companies – and a reversal of the previous emphasis on wealth creation by redistributing it under the banner of "common prosperity" – has, with the continued tightening of the US restrictions on access to advanced technologies have wiped out most of a $1 trillion ($1.6 trillion) worth of entrepreneurial wealth.
The obvious conclusion is that the numbers may have embarrassed Xi had they been released, even when Congress was asked to approve his third term, marking an unprecedented extension of his stint as party leader.
Unemployment among 16- to 24-year-olds rises to 20 percent and has more than doubled during Xi's current five-year term.
Chinese consumers have become cautious as retail spending slumps and the slowdown in the rest of the world threatens exports.
So far this year, China's stock market is now more than 15 percent and its currency has fallen more than 11 percent against the US dollar, despite attempts by authorities to moderate the decline. State banks have sold dollars and bought yuan, presumably in response to a central directive.
Another indicator of how the Chinese economy is developing is the iron ore price. Six months ago, it was trading near $160 a ton. In June it was still around $145 per tonne. It is now trading just above $90 dollars a ton, signaling a sharp decline in industrial activity and fixed asset investment.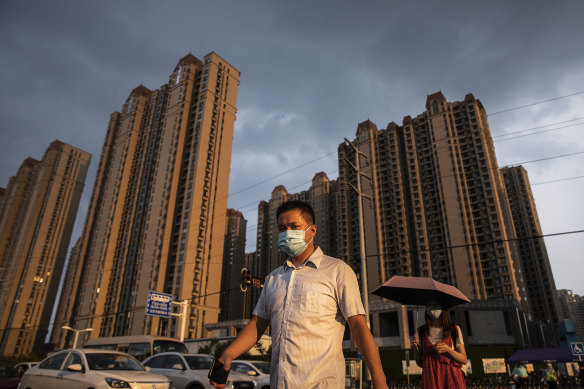 At a press conference on Monday, deputy director of China's National Development and Reform Commission, Zhao Chenxin, said the economy had recovered significantly in the third quarter and that China's economic performance was "excellent" from a global perspective.
However, the context and reference points put that into perspective.
After the dismal 0.4 percent growth in the second quarter, even two percent GDP growth seems significant. While the rest of the world is also struggling – the IMF forecasts global GDP growth of 3.2 percent this year – emerging economies (including China) are expected to grow at 3.7 percent. For the first time in living memory, the Chinese economy could grow at a slower pace than the rest of the emerging economies. That's hardly outstanding.
Confirmation of anemia in the middle of Congress to confirm Xi's coronation would introduce a sour note to the celebrations. It could also lead to some cynicism about the prospect of Xi living up to his promise – reiterated Sunday – to grow China to the point that it would be classified as a "medium-developed" country by 2035.
To achieve that goal, China would likely need to double the existing size of its economy, which economists say would require a compound annual GDP and per capita income of nearly five percent between now and then. GDP per capita should grow from about $12,500 last year to about $20,000.
Loading
Under Xi, the shift of emphasis from private sector-led growth to cracking down on private enterprises and promoting the state-owned enterprises that are more firmly under the control of the party — and nowhere as productive or profitable as their private sector counterparts in China – will make achieving that goal even more difficult, especially as China's population is aging and shrinking for the first time in more than half a century.
Given all the headwinds facing the Chinese economy and Xi's continued commitment to rigorous responses to COVID outbreaks, it is perhaps unsurprising that anything less than positive news about the state of the economy would be delayed until Congress closes and his continued leadership is attached.
The Business Briefing newsletter delivers key stories, exclusive coverage and expert advice. Sign up to get it every weekday morning.