Derek Chauvin has been sentenced to 21 years in prison for violating George Floyd's civil rights.
Chauvin will serve the federal sentence at the same time as he is serving his 22-and-a-half years in prison on state charges of murder and manslaughter.
The former police officer held George Floyd on the sidewalk outside a corner store in Minneapolis for more than nine minutes as he lay dying on May 25, 2020.
Chauvin was told by U.S. District Judge Paul Magnuson that what he did was "just wrong" and "objectionable".
Mr Magnuson said: "I really don't know why you did what you did.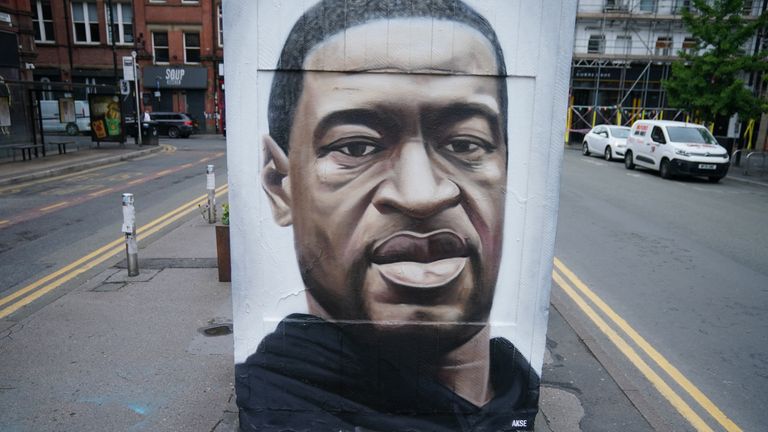 "Putting your knee on someone's neck until they expire is just wrong."
Floyd's brother Philonise also asked for the highest possible penalty.
He said: "My family and I have been given a life sentence.
"We'll never get George's life back."
Federal prosecutors had asked the judge to sentence Chauvin to 25 years.
Chauvin initially pleaded not guilty to the federal charges, but changed his plea in December.
Chauvin's attorney Eric Nelson had asked for 20 years, arguing that he was sorry.
However, he did not apologize or express any remorse to Floyd's family in court.
Instead, he told the family he wishes Floyd's children "the very best in their lives" and that they receive "excellent guidance to become good adults."
For the first time, Chauvin admitted to keeping his knee on Floyd's neck, even when he said he couldn't breathe.
The murder sparked protests against racism and police brutality around the world.
Mr. Magnuson has not set sentencing dates for the three other officers on the scene — Tou Thao, J. Alexander Keung and Thomas Lane — who were convicted in February of federal civil rights charges.