"Workers have already helped the economy grow, but they're not getting their fair share of those productivity gains," she tweeted last week, showing a comparison of productivity with the WPI.
But Mr Brennan said that comparison didn't tell the full story.
"Because [WPI] removes compositional and quality effects, it is actually limited in estimating the extent to which wage earners benefit from productivity growth across the economy," he said.
The official analysis published by the Productivity Commission showed that real wages exceeded labor productivity in the six decades to 2020.
Business groups argue that Australia's declining productivity growth is the reason wages have fallen in recent years, and that there was a need to grow the economic pie better rather than redistribute its contents.
Average annual productivity growth has fallen from an average of about 1.5 percent over the past 30 years to 1.2 percent over the past 15 years and about 0.7 percent over the past five years.
Treasurer Jim Chalmers announced this month that the government would lower its long-held forecast of 1.5 percent annual growth in the October budget and use the lower 15-year average instead.
Business Council boss Jennifer Westacott and Andrew McKellar, chief executive of the Chamber of Commerce and Industry, are aligned with pushing for long-term productivity reforms as a key outcome of the summit.
"If we take a closer look at what's really happening, it turns out that profit and productivity are highly variable. It is certainly not a case of one size fits all," Mr McKellar said in a speech to the National Press Club on Wednesday. "We must avoid an overly simplistic analysis."
Productivity Challenge
Mr Brennan reiterated previous advice from the latest Productivity Commission assessment that policymakers need to address a fundamental shift from goods to a service-dominated economy.
"In terms of services, in terms of services, the main problem is that services in general are characterized by a large labor input as a share of the total value added and the total value of the product," he said.
"So, just as productivity growth in the future depends on a highly productive service sector, a highly productive service sector is crucially dependent on the quality and organization and the augmentation of labor input.
"Labour is becoming increasingly important for the economy, its quality and its use."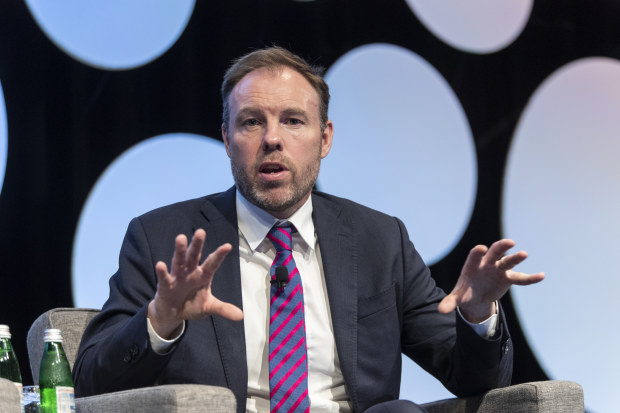 The government's chief productivity adviser suggested that the vocational education and training sector would become increasingly important for both the quantity and quantity of workers.
Although Mr Brennan said a major contribution to easy future productivity gains could come from investing more in early childhood education, when children were effectively taught how to learn.
"Part of what kids develop is like a skill building technology, they learn to learn, not least in the areas where mastery is built up cumulatively, like math," he said.
"It does mean that there is a greater ability to benefit from future lifelong education. And ironically, it means that the incentive to participate in lifelong education is actually highest for those with the strongest foundation in the grassroots."