Australia will have enough chases early on Saturday night to add to the gold medal count [AEST] when the action kicks off on Day 9 of the Commonwealth Games.
Australia remains at the top of the Commonwealth Games medal with 50 golds, but England is closing in with 47 to set up an exciting race in the final days.
Here's a full rundown of the main events taking place on Saturday night and into the wee hours of Sunday morning!
MEDALS: Aussies JUST in the front as the Comm Games race comes to an end
DAY 8 WRAP: 'National disgrace' rocks Comm Games as Hockeyroos survive fear of penalties
Australia benefits from the BIZZARE rule | 00:29
LAWN COME
Australia can bag up to 11 more gold medals on Saturday, with the first shot at 5:30 p.m. when Kristina Krstic and Ellen Ryan take on England's Sophie Tolchard and Amy Pharaoh in the Women's Lawn Bowls Final.
England skipped an early 2-0 lead and threatened to make it 4-0, but a brilliant final bowl from Ellen Ryan knocked two of her rival's balls out of the way to make it 2-2.
"What a good ball and what a good result," said one of the Channel 7 commentators.
"What a shot. Perfect shot, rolling out the blue balls," added another.
"My goodness, I don't think Ellen even hoped she would get that result."
However, England responded with two solid points to reaffirm their dominance and went on from there to take an 11-2 lead, but Australia responded in epic fashion to bring it back to 11-10.
TABLE TENNIS
Two Australian couples (Chunyi Feng & Yangzi Liu and Jian Fang Lay & Minhyung Jee) will compete in the Round of 16 for women's doubles table tennis.
Later in the evening, Liu will continue her bid to become the first Australian woman to win a Commonwealth Games medal when she competes in the semi-finals.
There will also be guaranteed gold in the morning, with an All-Australian para table tennis final in between Li Na Leic and Qian Yang.
GYMNASTICS
Shortly after at 7pm, 18 year old Lidia Iakovlevac stands in Friday's hoop final in rhythmic gymnastics after finishing seventh (107,150) in the all-around final.
Later, there will also be more gold medals to be won in rhythmic gymnastics, with Alexandra Kiroi-Bogatyreva scheduled to compete in both the ball and clubs finals.
Those events are scheduled for 7:42 PM and 8:22 PM respectively, but will not be the end of Kiroi-Bogatyreva's day as she also qualified for the ribbon final at 9:02 PM.
ATHLETICS
There will be plenty of action on the track, with three golds on offer in the space of 30 minutes.
The first will be Eleanor Pattersonwhile the reigning world champion looks to defend her crown in the women's high jump final after a stunning win at the World Championships.
Elsewhere, Julie Charlton will also compete in the final of the F55-57 women's shot put, while four Australians will go for gold in the final of the women's 10km race walk at 7.30pm.
Later at 8.50 pm, Ben Buckingham and Edward Trippas goes for gold in the men's 3000m steeplechase final.
The last shot at gold comes in the final of the men's 1500 meters, with Ollie Hoare in action and seeking ultimate redemption after a disappointing exit from the world championships.
Hoare was the fastest Australian qualifier after finishing first in heat one with a time of 3:37.57.
Other highlights include the women's and men's 4x100m relay.
There are also many high-stakes events with Alex Hulley (hammer throw), Sarah Carlic (400m hurdles), Catriona Bissoet (800m) and Ella Connolly (200m) in their own final.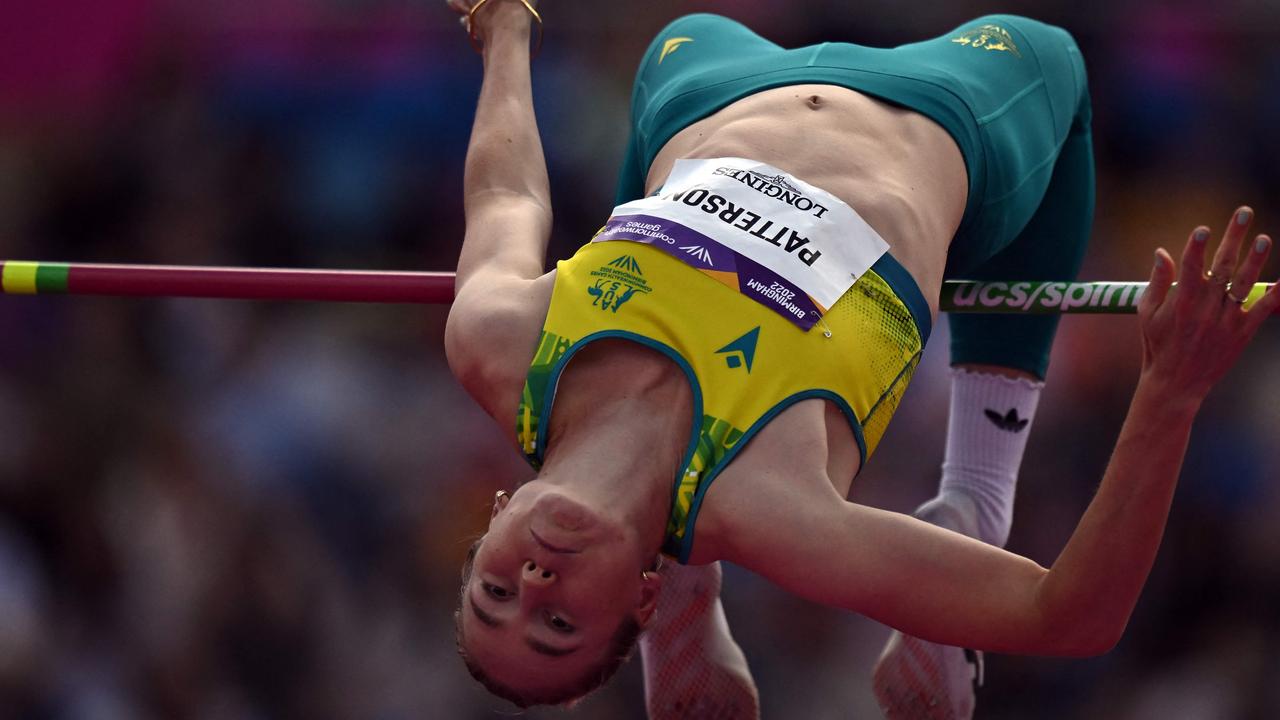 BOXING
There are many medals to be won in the ring, withfive Australians to the semi-finals. First, Kaye Scott will compete in the semifinals of women's light middleweight boxing against Alcinda Helena Panguane at 8:30 PM.
Callum Peters will also be donning the gloves for the middleweight men's semifinal against Simnikiwe Bongco later in the evening at 9:15 PM.
Edgardo Coumic will face England's Lewis Williams in the men's heavyweight division at 2 a.m., while the Australian middleweight Caitlin Anne Parker facing Tammara Thibeault.
History is made on Sunday morning regardless of the result if from Rahimic becomes the first Muslim boxer in Australia to take home a medal at the Games.
She will face Elizabeth Oshoba in her featherweight semifinal.
NETBALL
The ultimate grudge match sees the Australian Diamonds take on England in the netball semi-final. You can read the full preview of Nat Medhurt ahead of the fiery semi-final here, with the match kicking off at 11:30pm.
TO DIVE
Two Australian duos (Maddison Keeney/Annabelle Smith and Brittany O'Brien/Esther Qin) will participate in the final of the women's 3m synchronized springboard diving.
Later sees the final of the women's synchronized 10m platform Emily Boyd, Nikita Hains, Charlie Petrova and Melissa Wue all in action.
CRICKET
There's also plenty to look forward to in the early hours of Saturday morning, with the Australian Women's T20 Cricket Team battling New Zealand in a semi-final at 3am.
VOLLEY-BALL
Has a dominant performance in the quarterfinals Mariafe Artacho of the Sun and Taliqua Clancy one step closer to gold.
Their next challenge is Vanuatu in the women's beach volleyball semifinals at 6am.
HOCKEY
There will be more action in the semi-final, with Australia going up against long-time rivals England in men's hockey, and the time for that game to be confirmed.
SQUASH
There is also plenty of action on the squash court, starting with Cameron Pilly & Rhys Dowling and Zac Alexander & Ryan Cuskelly in the quarterfinals of the men's doubles.
The mixed doubles semifinals will take place later in the day Donna Lobban and Pilley while Jess Turnbull and Alex Haydon team up in the mixed doubles quarterfinals.
WRESTLING
There's also a lot to look forward to in wrestling, with Naomi De Bruine (women 50 kg, women 53 kg and women 76 kg) in action together with Justin Holland (men 57kg) and Tom Barns (men 74kg, men 97kg).
FULL SCHEDULE — DAY 9
Lawn Bowls and Para Lawn Bowls, 5:30 p.m.
Hockey, 6 p.m.
Netball, 6 p.m.
Table tennis and Para Table tennis, 6.30 pm
Athletics and Para-athletics, 7 p.m.
Diving, 7 p.m.
Rhythmic Gymnastics, 7 p.m.
Boxing, 7.30 p.m.
Wrestling, 7.30pm
Badminton, 8 p.m.
Cricket T20, 8 p.m.
Squash, 9 p.m.
Boxing, 11:30 p.m.
Korfball, 11.30 pm
Follow all the action live below! Can't you see it? Click here!